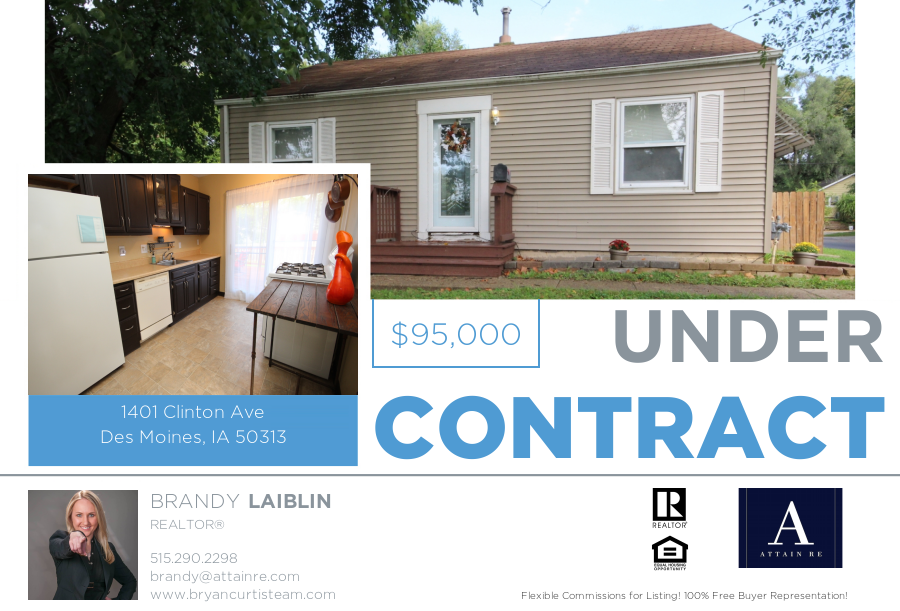 Under Contract in zip code 50313.
Found a buyer from my seller in a week!!
1401 Clinton Ave, Des Moines, IA
Give me a call to list your home and represent you on the buying side. I am here to give my clients everything that they need through their real estate transactions.
Plus did I mention 100% Free Buyer Representation?
Courtesy of:
Brandy Laiblin | Attain RE
515.290.2298
Licensed to Sell in Iowa