Attain RE Holiday Listing Special - $3,000 Flat Fee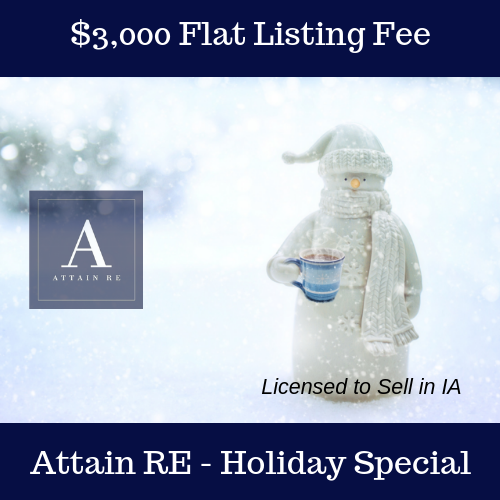 Limited Time -- Attain RE is offering a $3,000 Flat Listing Fee Special. Get all of the services that you would get with any other brokerage company but at a more flexible rate. Call today to get listed on the MLS.
Attain RE
Bryan Curtis 515.770.2491
Brandy Laiblin 515.490.2676
Licensed to Sell in IA

Real Estate. Only Smarter.